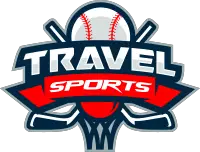 Read the latest from Travelsports
Downtime at a Tournament? What to Do!
Hey Travelsporters!
Good luck to everyone who is playing at Memorial Day tournaments this weekend. Thank you to all who have served as we remember and honor those who have fallen.
– Team Travelsports
What to do with your downtime during a tournament?
During downtime when traveling to a youth sports tournament, it's important to keep the team engaged and make the most of the experience.
Here are some suggestions for activities during your teams downtime:
Relaxation and Recreation: Downtime is a great opportunity for relaxation and recreation. Consider activities like swimming, playing games, or simply enjoying some leisure time at the hotel. Some hotels may offer recreational facilities like a pool, gym, or outdoor spaces that can be utilized for team activities.
Sightseeing and Exploration: Take advantage of the opportunity to explore the tournament's host city or nearby attractions. Visit local landmarks, museums, parks, or other points of interest. It can be both educational and fun for the team.
Team Meetings and Strategy Sessions: Utilize the downtime for team meetings to discuss game strategies, review performances, or plan for upcoming matches. This can be an excellent opportunity for coaches and players to communicate, set goals, and make adjustments.
Volunteer or Community Service: Engage the team in a volunteer or community service activity. Look for local organizations or initiatives that may need assistance. It not only provides a valuable learning experience but also promotes a sense of giving back.
Cultural and Educational Activities: Research the local culture and history of the tournament's location. Plan visits to cultural centers, historical sites, or museums that can provide insights into the local heritage. It can be an educational experience for the team.
Team Dinners or Social Events: Arrange team dinners or social events during downtime. This can be a fun way to celebrate accomplishments, build team spirit, and enjoy local cuisine together. Look for nearby restaurants or consider organizing a potluck or BBQ at a suitable location.
Rest and Recovery: Downtime is also essential for rest and recovery, especially for young athletes. Make sure to prioritize downtime for relaxation, proper sleep, and rejuvenation. Encourage team members to take care of their physical and mental well-being.
Group Activities and Games: Plan group activities or games that promote interaction and fun. This could include card games, board games, team challenges, or outdoor activities like a scavenger hunt. Engaging in recreational activities can boost team morale and create lasting memories.
Watch Other Matches: If there are other games happening during the tournament, consider watching matches of other teams. This can provide an opportunity to observe different playing styles, strategies, and learn from other athletes' performances.
Remember to balance downtime activities with the tournament schedule and the need for rest. It's important to create a mix of fun, relaxation, team-building, and preparation to make the most of the overall experience.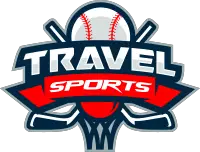 2023 Trending Tournaments
Check out the top trending tournaments, by sport, on our site!
Baseball
Travel Ball USA Memorial Day Classic
All American Open
2023 PG West Memorial Day Classic
Cooperstown Dreams Park Tournament
Softball
PGF Atlanta Fastpitch Memorial Day Classic
National Junior College Athletic Association (NJCAA) Div I Softball World Series
Lexi Kretsch Summer Showdown
Hockey
Kings of Spring Nashville
Montreal Meltdown AAA Hockey Tournament
Ponytail Challenge Hockey Showcase
Lacrosse
NCAA DI Women's Lacrosse Championship
The Ohio Lacrosse FestivalSummer
Genesis Lacrosse Tournament
Sports for a Cause!
Buddy Baseball is a program designed for children ages 7 to 22 with various learning and/or physical disabilities. Buddy volunteers are comprised of teens and young adults. It's a great program – find a local one near you! Here is an example of a local program in Wilmette, IL.
DID YOU KNOW??
Did you know that Travelsports' tournament and facility pages have a section on What to Do that are near the location of the tournaments and facilties? If your team has some downtime and is looking for something to do, make sure to check the "What to Do" section on tournament & facility pages.
"What to Do"
Bowling Alleys
Batting Cages
Mini-Golf
And More!
MARKETPLACE
Don't forget to check out our Marketplace!
We want to highlight an online marketplace that has joined Travelsports. Be sure to click on their name to check out their store on Travelsports.
Sports Plus We developed Sports Plus as a way to introduce meaningful hockey ideas to parents outside the big box stores. Our first product, Heads Up Head Safe™ embodies our love of the game and caring for the players' safety. Our second product, The Drying Twig comes from our kids constantly leaving their wet equipment in a pile on the floor at home and on a tournament. Made in the USA is a big plus with us and a lot of people we speak with and that is why we are bringing this to you.
We are proud supports of The Wounded Warrior Project and The Long Island Warriors Veterans Hockey Club.
ADVERTISING
Interested in advertising on our newsletter? Send us a note to info@travelsports.com